UPDATE: The Flamingechoes Channel is retired. I gave up on let's playing a long time ago, and I gave up on Flamingechoes earlier this year. so anything you will see in the description is outdated. the rest below is just for Archive purposes only.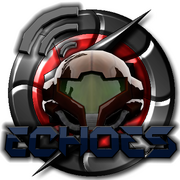 Flamingechoes (aka Kevin) is a Let's Player who likes to Let's Play games which looks fun to him. He was R255metroidfan but he had to close his account due to personal Issues. He has been on YouTube since December 23, 2008, but didn't start Let's Playing Until March 31, 2010. His favorite series of all time is Metroid, and he has made mistakes on re-doing games for his videos, but he tries his best to avoid that cause. He occasionally adds a guest in his commentaries. since he has to be more focused on his videosEdit
Let's Play List
Edit
Finished Let's Plays
Current Let's Plays
Hiatus Let's Plays
Planning Let's Plays [No list]
Possible Let's Plays (No List)
Star Wars: Episode 1 Racer
F-Zero GX
Sonic Colors
Sonic Adventure 2: Battle
Sonic Heroes
Kirby 64: The Crystal Shards
Star Wars: Battlefront 2
Metroid Prime 2: Echoes
Metroid Prime 3: Corruption
Metroid 2: Return of Samus
Animal Crossing in 1 Month
Metroid Fusion
Kirby Super Star Ultra
Super Mario Galaxy 1 & 2
Sonic Adventure DX: Director's Cut
Super Metroid
Portal
Resources
Edit
Capture Card: Easycap DC60
Screen Recorder: Camtasia Studio 7.1
Camcorder: BUSH FDV200
Microphone: Microsoft LX2000 Headset
Community content is available under
CC-BY-SA
unless otherwise noted.