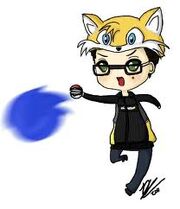 Goodbye18000 (Real name: Tanner) is a Lets Player from Canada, who is known for renknown randomness. He has been Lets Playing since May 21, 2008.
Nicknames
Edit
Lets Player of the North
Past Lets Plays
Edit
Slender
Banjo Koozie
Pokemon Channel (Deleted)
Super Smash Brother Brawl (Subspace Emmisary)
Mario kart 64
Sonic adventure DX
Sonic adventure 2 battle
Sonic 2 (Never Actually Completed)
Don't take it personally babe it just a'int your story
Scott Pilgrim Vs The World
Sonic Advance
FFCC: My Life as King
SoulCaliber V
Pokemon Snap
Pokemon Sapphire
Nights: Journey into Dreams
Mega man 10 (With Bass)
Current Lets Plays
Edit
Pokemon XD Gale of Drankness
Nights: Into Dreams
Other Projects
Edit
NES Blow-Out
I suck at classic Games
TVST Sonic Adventure
Youtube: http://www.youtube.com/user/goodbye18000/videos?flow=grid&view=1
The information in this article is outdated. You can help Let's Play Wiki by updating the info.
Community content is available under
CC-BY-SA
unless otherwise noted.