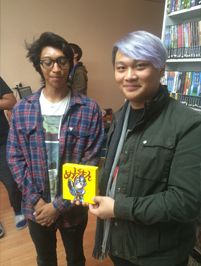 KoshiSushi, real name Christopher Sunga, is a young Let's Player and animator born on December 18th, 1996 (age 20). Originally born in Manila, Philippines, he grew up in Los Angeles, California and now currently attends University in Santa Fe, New Mexico. KoshiSushi is mostly known for playing various Pokemon games, both standard and hacked games - custom stories created by hackers - most notably Pokemon Skyline. KoshiSushi has worked with other Let's Players such as MasaeAnela and Chuggaaconroy in the past.
KoshiSushi also temporarily interned at Walt Disney Studios and contributed to features such as Tangled, Frozen and Wreck-it Ralph. He also posts animated content from time to time and has said on stream that he would try to go back to Disney after college.
In a recent Pokemon stream, he stated that he began Let's Playing in 2009 because he had moved to California and had no confidence in his English. He used Let's Plays to concentrate on perfecting his speech and to build confidence in making new friends.
KoshiSushi is rumored to be dating someone with the alias "KEL" who has done design work on his videos.
Project Vyrus
Edit
In 2015, KoshiSushi announced taking a break from Let's Plays to work on a film project. In 2016, this project was announced with the title "Project Vyrus" set to be released on Feburary 2nd, 2017 with the log line "this is our reality."
In a vlog, KoshiSushi has desired to do Let's Plays on occasion though out Project Vyrus as well as when the show is finished.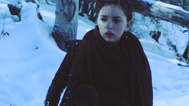 Project Vyrus is a web series set to take place in a fantasy video-game world featuring Danielle Reyes, Coda Marcus and Meg Colburn. In a recent stream, KoshiSushi stated that the show will span about 15-20 episodes over two years. He also stated that he refuses to give spoilers to anyone, including the cast, but the story is very exciting and is heavily inspired by the Tales of and Final Fantasy series.
Fun Facts
Edit
Constantly changes hair color and has said that blonde hair has been his favorite
He is ambidextrous (can use both left and right hands dominantly)
Prefers to be called "Koshi" instead of "Christopher"
Favorite food is sushi
Favorite Pokemon is Umbreon
Favorite TV show is Game of Thrones
Is in Black Rose and The Scorch Trials as an extra
In a recent tweet, has said to play an Asian immigrant in the sequel to the movie Sicario.
Let's Plays
Edit
Goombario's World (Super Mario World)
Pokemon Topaz
Super Mario Galaxy
Super Mario Sunshine
Legend of Zelda - Ocarina of Time
Pokemon Colosseum (x2)
Paper Mario
Super Mario Galaxy 2
Pokemon XD: Gale of Darkness
Pokemon Skyline
Pokemon Ruby Destiny
Pokemon Ruby Destiny 2: Rescue Ranger
Pokemon Ruby Destiny 3: Life of Guardians
Pokemon Gaia
Community content is available under
CC-BY-SA
unless otherwise noted.