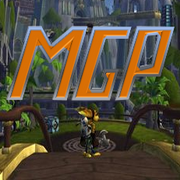 MrGameandPichu is an American Let's Player and Super Smash Bros. speculator. MrGameandPichu first established a fanbase by making videos relating to Super Smash Bros., before making his first foray into Let's Playing on 4th March 2012, Let's Playing Luigi's Mansion. He also hosted a popular Super Smash Bros. tournament, LagFest, the uploading of which began on July 12 2012. A follow-up, LagFest II, has been confirmed, which will begin in the summer of 2013. MrGameandPichu uses a Pinnacle Video Transfer capture device to record his gameplay.
Let's Plays
Edit
Collaborative Let's Plays
Edit
Other Projects
Edit
Catchphrases
Edit
Invuncible - When describing the Starman in his Super Mario Bros. 3 Let's Play, he accidentally called it an "Invuncibility Star", instead of an "Invincibility Star".
America! - A reference to the film Team America, MrGameandPichu musically chants America, primarily during TrailMixBlazer's World Cup of Brawl.
Have a Qwarktastic day! - A direct quote taken from Ratchet & Clank, which MrGameandPichu used as an outro during the LP.
Community content is available under
CC-BY-SA
unless otherwise noted.