Muenzsammler1Edit
Muenzsammler1 ist ein kleiner deutscher Let's Player. Er macht außer Let's Plays auch Videos von seiner Münzsammlung und seiner kleinen Katze.
Aktuell hat sein Kanal 1797 Videos, 471 Abonenten und 200,828 Aufrufe (31.12.2016). Seine aktuellen Projekte sind : Cities Skylines, War Thunder und ein paar Projekte befinden sich aktuell in der Planung. Außerdem Videos von seiner großen Münzen- und Banknotensammlung. Beendete Projekte sind u.a. Stranded 2, Team Fortress, Minecraft (diverse Projekte), Company of Heroes...
Social Media :
Edit
Kanal : https://www.youtube.com/user/Muenzsammler1
Facebook: https://www.facebook.com/pages/Muenzsammler1/1507032869588428?fref=nf
Twitter: https://twitter.com/Muenzsammler1
Google+: https://plus.google.com/+Muenzsammler1/posts
Steamprofil : http://steamcommunity.com/id/muenzsammler1/
Numismatik
Edit
Neben den LP's erscheinen auch Videos von seiner sehr großen Sammlung auf Youtube. Hier einige Eckdaten :
Anzahl GESAMT : ca. 65000
Banknoten : ca. 1100
MINECRAFT

Das längste Let's Play ist Minecraft mit über 200 Folgen. Der Seed ist 12345 ! Aktuelle Bauwerke : Haupthaus, Garten, Baumhaus [im Bau], U-Bahn, Stadt [im Bau], und vieles mehr... Edit
Hier die beliebteste Folge :
Seit den bescheidenen Anfängen hat sich viel getan... Die Videos sind in Vollbild, 720p und mit Ultra Shadern und anderen Mods. Außerdem zum Teil wieder mit Musik. Verwendete Texturen sind unter anderem MeineKraft (http://www.mediafire.com/download/0aw40oew4w7gy49/Meine+Kraft+by+Painfull+1.7+x64.rar) und Misa (http://minecraft-forum.net/minecraft-textures-downloads/1-5-64x-misas-realistic-texture-pack-download-2/). Alle Mods wurden über CraftenTerminal installiert !
Weitere Let's Plays
Edit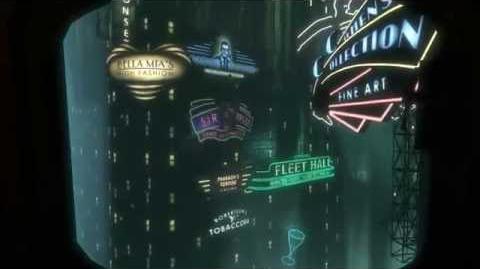 Call of Duty - Modern Warfare 3 Let's Play mit 16 Folgen in der Singleplayer Kampagne. Ein LPT / Multiplayer war geplant, wurde auf Grund von Cheatern verworfen.      
Bioshock 1, der sensationelle Start der Trilogie, mit Staffelbeginn am 01.06.14. Aktuell ist geplant alle drei Teile zu zeigen, jedoch ist dies nicht zu 100% sicher. Im Moment ist es wichtiges Ryan zu finden und ihm mal meine Meinung zu sagen.
Sim City 5, die Städte Simulation schlecht hin. Mit der schönsten Stadt der Welt, Stuckenborstel und den anderen Mega Citys der schönen Region.
Die Let's Test Reihe, mit Starbound als Pilot Folge. Weitere Tests sind COH 2, der Train Simulator 2014 und WarThunder [BETA]. Ein kleiner Einblick in viele gute Spiele, die man mit ruhigem Gewissen empfehlen kann.
Auf einer Insel gestrandet, nur einen PC dabei ? Na dann kann man ja eine Runde Stranded 2 zocken, während man ums Überleben kämpft. Ein riesen Spaß für die ganze Familie.      
Team Fortress, der kostenlose Steam Shooter in der ersten Staffel. EIN MUSS für jeden der nicht gleich zu COD greifen will um mal eine schöne Runde zu zocken. Da kann man dem Scout mal zeigen, was man von ihm hält.       
Neben diesen Spielen gibt es auch noch ein paar andere auf Muenzsammler1, schaut auf jeden Fall vorbei. 
Muenzsammler1 hat viele Partner auf Youtube, schaut auch dort mal vorbei, es lohnt sich :-)
doener mann94 : https://www.youtube.com/channel/UCfhD-A_KHp63dE70Qhhh3Yg
V ZOMA : https://www.youtube.com/channel/UC48dt8sNusfNT90NXzbQeqw
Vplus Zoma : https://www.youtube.com/channel/UCym6k5_Ar9NpWVrTpGcMMgw
The Gothic Freak LP : https://www.youtube.com/user/Chris98422
Community content is available under
CC-BY-SA
unless otherwise noted.