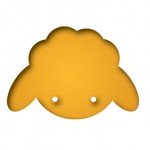 "I game therefore I am. And I bloody love it."
Nuttylamb, also referred to as Nutty,​ is a British Let's Player on Youtube that has been posting videos since the beginning of 2012.
She is a member of an online game community called Dogs of War Gaming or DoWG, which she is very fond of. Her first uploads were solely gameplay videos of Battlefield 3, a game she enjoys tremendously and has become quite good at. Let's Plays were soon added to her repertoire and have now become the main focus of her channel, although she still uploads Battlefield 3 videos from time to time.
Personality - Let's Play Style
Nuttylamb often tends towards the excitable, most notably seen in her Tomb Raider: Anniversary playthrough, though she has her deadpan moments as well. She's very appreciate of her subscribers and has posted a few thank-you videos, sometimes even making artworks for them.
Nuttylamb primarily does live commentaries, having only posted two or three videos with post commentary so far. This is because she feels she would not have enough subject matter to talk for an entire video. As such, her commentaries are not really of the informative genre, though she does occasionally provide interesting trivia. Through her sometimes unconventional style of play, Nuttylamb can land herself in some pretty amusing situations.
She's very prone to getting lost in Open World games. Also easily distracted by dinosaurs of any kind.
Let's Plays
"A blind play through of the game Limbo, complete with live commentary which may include occasional expletives and or screeching."
Tomb Raider: Underworld - (Completed)
"A blind play through of Tomb Raider: Underworld. May contain expletives and questionable camera angles."
"This is a blind play through of Batman: Arkham City which may contain expletives, crazy acrobatics and epicness. I cannot be held responsible for the awesomeness this game may bestow upon your face."
Deus Ex: Human Revolution - (Completed)
"This is (after a certain point) a blind play through of Deus Ex: Human Revolution. May contain expletives, comments about Jensen's husky voice and looking under every single box."
Tomb Raider: Anniversary - (In-Progress)
"This is a blind but nostalgic playthrough of Tomb Raider: Anniversary. May contain expletives, most definitely will contain a lot of clock swipes and potential for raging."
External Links