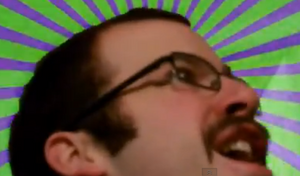 pcull44444, or Pcull, is a LPer with over 26,000 subscribers on YouTube as of October, 2016. He has been Let's Playing since 11, 2010. Much of his popularity comes from a Battletoads VS Race he did with ProtonJon, NintendoCapriSun, and SuperJeenius. He is also well known for his speedruns of The Legend of Zelda: A Link to the Past. As of approximately March 2016, Patrick began streaming full-time on Twitch.tv, but continues to upload his streams to YouTube. Also in October 2016, he had his YouTube username changed to Patty.
YouTube Let's Plays
Edit
Donkey Kong Country
Donkey Kong Country 3
Pokemon Red (Where he doesn't give a s****)
Swaturday (Cancelled)
Beetle Adventure Racing
Jet Force Gemini
Ratchet & Clank
Streamed Let's Plays
Edit
Battletoads
Mario: The Lost Levels
Mario & Luigi: Superstar Saga
Kingdom Hearts
Spyro the Dragon (blind)
Bioshock
Bioshock 2
Bioshock Infinite
Donkey Kong Country: Tropical Freeze
La-Mulana (blind)
TLoZ: Oracle of Ages/Seasons
YouTube Co-op & VS
Edit
Super Smash Bros. 64 Tournament (The Runaway Guys)
Battletoads VS (feat. ProtonJon, NintendoCapriSun, & SuperJeenius)
Mario Kart VS (feat. TanMurph)
Streamed Co-op & VS
Edit
Other Pcull Accounts
Edit
Twitch.tv
Twitter
Instagram
Community content is available under
CC-BY-SA
unless otherwise noted.