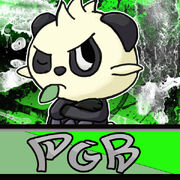 PokemonGreatBritian is a British Lper who started in March 2013, however he has grown quickly and is becoming popular in the Pokemon lping scene.
Current and Future Lp's
[
]
Current:
Pokemon Y Wonderlocke
Pokemon Ruby Wedlocke
Future:
Whatever the fans want!
GFX
[
]
Pokemon Great Britain also does a lot of designing, as he makes his own layouts and other GFX.
Channel Link
[
]
https://www.youtube.com/user/PokemonGreatBritain
The information in this article is outdated. You can help Let's Play Wiki by updating the info.