(Just an update on his current lps)

Line 1:
Line 1:
 

===[[File:Pokémon Heart Gold Nuzlocke - Episode 15 Last Proper Episode For a Short While (HD)|thumb|right|361 px]] [[File:PGBNewPokLogo.jpg|thumb]]

 

===[[File:Pokémon Heart Gold Nuzlocke - Episode 15 Last Proper Episode For a Short While (HD)|thumb|right|361 px]] [[File:PGBNewPokLogo.jpg|thumb]]

−

PokemonGreatBritian is a British Lper who recently join however he has grown quickly and is becomign incredibly popular in the Pokemon lping scene.===

+

PokemonGreatBritian is a British Lper who recently however he has grown quickly and is incredibly popular in the Pokemon lping scene.===

 

==Current and Future Lp's==

 

==Current and Future Lp's==

 
 
 

Current:

 

Current:

 
 
−

Pokemon Heart Gold Nuzlocke

+

Pokemon

 
 
−

Pokemon Colosseum

+

Pokemon

 
 
 

Future:

 

Future:

 
 
 
+

Whateve the fans want!

−

Pokemon Black 2 Nuzlocke (or egglock if enough people watching)

 
−
 
−

Super Mario Bros 2 (3ds)

 
−
 
−

Pokemon Y (3ds)

 
−
 
−

Legend of Zelda (3ds)

 
 

==GFX==

 

==GFX==

 
 
---
Revision as of 20:25, 10 January 2014
===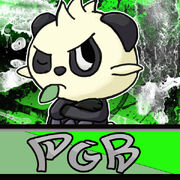 PokemonGreatBritian is a British Lper who recently joined, however he has grown quickly and is becoming incredibly popular in the Pokemon lping scene.===
Current and Future Lp's
Current:
Pokemon Volt White 2 Allstar Run
Pokemon Snakewood Nuzlocke
Future:
Whateve the fans want!
GFX
Pokemon Great Britain also does alot of designing, he makes backgrounds and icons for people who need them and makes speedart videos which are uploaded every week.
Community content is available under
CC-BY-SA
unless otherwise noted.