(Adding categories)

 

(5 intermediate revisions by 4 users not shown)
Line 1:
Line 1:
−

===[[File:Pokémon Heart Gold Nuzlocke - Episode 15 Last Proper Episode For a Short While (HD)|thumb|right|361 px]] [[File:PGBNewPokLogo.jpg|thumb]]

+

[[File:Pokémon Heart Gold Nuzlocke - Episode 15 Last Proper Episode For a Short While (HD)|thumb|right|361 px]] [[File:PGBNewPokLogo.jpg|thumb]]

−

PokemonGreatBritian is a British Lper who recently join however he has grown quickly and is becomign incredibly popular in the Pokemon lping scene.===

 
 

==Current and Future Lp's==

 

==Current and Future Lp's==

 
 
 

Current:

 

Current:

 
 
−

Pokemon Heart Gold Nuzlocke

+

Pokemon

 
 
−

Pokemon Colosseum

+

Pokemon

 
 
 

Future:

 

Future:

 
 
 
+

Whatever the fans want!

−

Pokemon Black 2 Nuzlocke (or egglock if enough people watching)

 
 
 
 
⚫
−

Super Mario Bros 2 (3ds)

 
 
 
 
+

Pokemon Great Britain also does a lot of designing, as he makes his own layouts and other GFX.

−

Pokemon Y (3ds)

 
 
+

==Channel Link==

−
 
 
+

https://www.youtube.com/user/PokemonGreatBritain

−

Legend of Zelda (3ds)

 
⚫
 
 
 
 
+

{{Outdated}}

−

Pokemon Great Britain also does alot of designing, he makes backgrounds and icons for people who need them and makes speedart videos which are uploaded every week.

 
−

[[Category:List of Let's Players]]

 
−

[[Category:Let's Play]]

 
 

[[Category:Let's Player]]

 

[[Category:Let's Player]]

−

[[Category:Gaming]]

+

[[Category:]]
---
Latest revision as of 23:27, 28 January 2016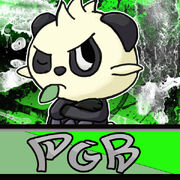 PokemonGreatBritian is a British Lper who started in March 2013, however he has grown quickly and is becoming popular in the Pokemon lping scene.
Current:
Pokemon Y Wonderlocke
Pokemon Ruby Wedlocke
Future:
Whatever the fans want!
Pokemon Great Britain also does a lot of designing, as he makes his own layouts and other GFX.
https://www.youtube.com/user/PokemonGreatBritain
The information in this article is outdated. You can help Let's Play Wiki by updating the info.
Community content is available under
CC-BY-SA
unless otherwise noted.