===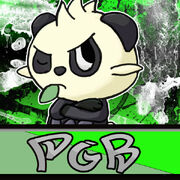 PokemonGreatBritian is a British Lper who started in March 2013, however he has grown quickly and is becoming popular in the Pokemon lping scene.===
Current and Future Lp's
Current:
Pokemon Y Wonderlocke
Pokemon Ruby Wedlocke
Future:
Whatever the fans want!
GFX
Pokemon Great Britain also does a lot of designing, as he makes his own layouts and other GFX.
The information in this article is outdated. You can help Let's Play Wiki by updating the info.
Community content is available under
CC-BY-SA
unless otherwise noted.