Tags: apiedit, Visual edit

Line 1:
Line 1:
 

[https://www.youtube.com/gamingirstyle Rabbit] is a quirky, racially ambiguous Let's Player who is known for her passion and love of retro video games.

 

[https://www.youtube.com/gamingirstyle Rabbit] is a quirky, racially ambiguous Let's Player who is known for her passion and love of retro video games.

 

[[File:00.jpg|thumb|220x220px]]

 

[[File:00.jpg|thumb|220x220px]]

−

Having successfully completed and obtained a Master's of Science degree with highest honors, Rabbit works as a researcher and scientist, which leads to her often filming topical vlogs that express her views on actual real world issues--some of which pertain to video games and gamer culture. The main focus of her channel is full-length playthroughs of retro video games, with some being structured as detailed walkthroughs or 100% completion

+

Having successfully completed and obtained a Master's of Science degree with highest honors, Rabbit works as a researcher and scientist, which leads to her often filming topical vlogs that express her views on actual real world issues--some of which pertain to video games and gamer culture. The main focus of her channel is full-length playthroughs of retro video games, with some being structured as detailed walkthroughs or 100% completion

−

guides. In addition to her various Let's Play series, Rabbit also creates retro game reviews and Top 5/10/15 countdowns. She also has an alternate channel called [https://www.youtube.com/animeirstyle Rabbit's Anime Haven] that focuses on anime live reactions and episode reviews.

 
 

[[Category:Female Let's Players]]

 

[[Category:Female Let's Players]]

 

[[Category:Let's Player]]

 

[[Category:Let's Player]]
---
Revision as of 00:13, 3 December 2015
Rabbit is a quirky, racially ambiguous Let's Player who is known for her passion and love of retro video games.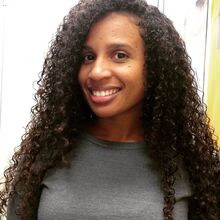 Having successfully completed and obtained a Master's of Science degree with highest honors, Rabbit works as a researcher and scientist, which leads to her often filming topical vlogs that express her views on actual real world issues--some of which pertain to video games and gamer culture. The main focus of her channel is full-length playthroughs of retro video games, with some being structured as detailed walkthroughs or 100% completion guides. In addition to her various Let's Play series, Rabbit creates retro game reviews and Top 5/10/15 countdowns. She also has an alternate channel called Rabbit's Anime Haven that focuses on anime live reactions and episode reviews.
Community content is available under
CC-BY-SA
unless otherwise noted.